Atlanta, GA – One Dead and Multiple Injured in Car Crash
Atlanta, Georgia (June 12, 2023) – Police are investigating a fatal crash that occurred in southwest Atlanta on Sunday night.
The accident occurred around 8 p.m. on the 200 block of Cleveland Avenue, close to Interstate 85.
Multiple officers were seen blocking off sections of the area with police tape while working at the scene.
The crash killed at least one person and injured several others, according to police.
Investigators are still trying to figure out what caused the fatal accident.
Officials have not yet released the names of those involved.
There is an ongoing investigation into this accident.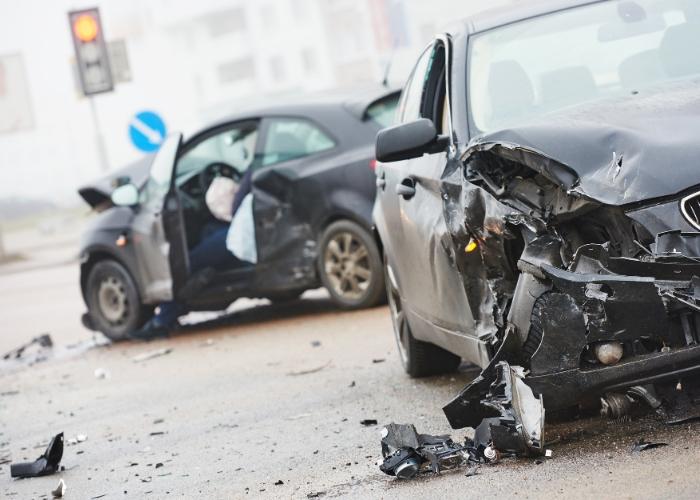 I met with Harry Brown personally and he sat with me for 20 minutes at our initial consultation to explain everything. He even called after my surgery to see how I was doing. I met with him several more times after that and was kept informed about my case throughout. I highly recommend Harry Brown as an attorney.
Fatal Car Accidents in Georgia
Many people's worst nightmare is learning that a close friend or relative was killed or seriously injured in a car accident. A loved one's death in an accident is likely to cause financial and emotional hardship.
A person who is injured in a car accident caused by another driver's negligence has the legal right to file a personal injury claim and seek compensation. They are entitled to compensation for any direct expenses incurred as a result of the accident.
If an accident victim dies as a result of their injuries, the surviving family members may file a wrongful death lawsuit against the at-fault driver.
The family may file a wrongful death lawsuit to obtain financial support for funeral costs and emotional suffering caused by their loved one's untimely death.
When a family member dies as a result of someone else's negligence, the last thing on your mind is probably settling an insurance claim or filing a wrongful death lawsuit. However, because the statute of limitations severely limits the amount of time you have to file a wrongful death claim, you should always act quickly.
A Wrongful Death Lawyer will make certain that you receive the following:
Funeral and Burial Expenses
Medical Expenses
Lost Wages
Loss of Future Income
Loss of Consortium
Emotional Trauma
If a family member was killed in a car accident, you should contact a Wrongful Death Lawyer right away. Without the assistance of an experienced attorney, obtaining the compensation you are owed can be difficult.
The Brown Firm's Fatal Car Accident Lawyers in Atlanta have represented the families of wrongful death victims for many years.
We are committed to doing everything possible to ensure that you receive the compensation you are entitled to as a result of your loved one's tragic death.
To schedule a free consultation with one of our highly qualified accident attorneys, call (800) 529-1441 today.
Note: This post was built using information obtained from third parties, such as news articles and accounts provided by third parties with first-hand knowledge. The information on this accident has not been independently verified. If you discover any inaccuracies in the details, please let us know as soon as possible. We will modify the post so that it contains accurate information. 
Disclaimer: At The Brown Firm, we are continuously working to improve the quality and safety of our state and have been devastated by the consequence of many accidents. We seek to educate people in our community about these accidents in the hopes that it would encourage them to take precautions in the future to reduce the risk of major accidents. These posts should not be interpreted in any way that suggests that a business transaction is being sought. No part of this article should ever be considered professional advice in any field, including medicine or the law. We hope that those affected by these accidents will receive a rapid recovery.
Ready to Talk to a Lawyer Who Has Your Back?
Contact The Brown Firm
Get the Answers and Compensation You Deserve
You'll notice the difference when you contact The Brown Firm! Our local dedicated attorneys want to help you recover and rebuild.
Schedule your free consultation by calling (800) 529-1441 or completing our simple online form.