Atlanta, GA – Car Crashes Through Bedroom Window Just Feet From Sleeping Mother and Daughter
Atlanta, Georgia (June 17, 2023) – A mother and daughter were rudely awakended when a vehicle came crashing through their bedroom window, just feet from where they both slept.
The loud noise shook the whole apartment located at the Columbia Peoplestown complex. 
The young girl thought she was dreaming, and her mother believed the driver mistook the gas pedal for the brake. 
The Atlanta Police Department has not yet confirmed the details of the crash.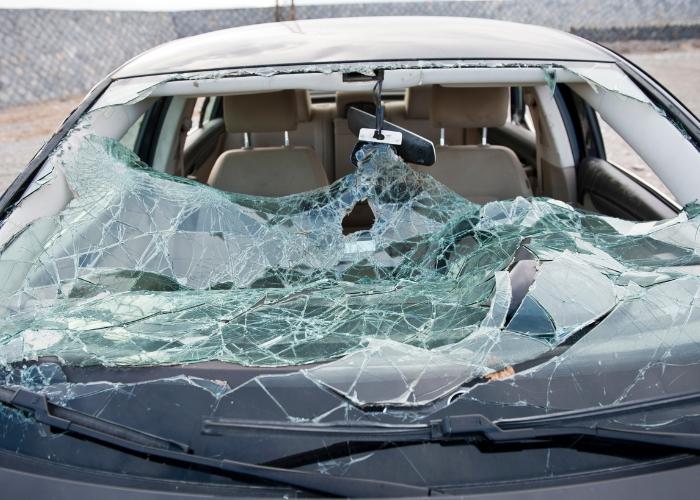 I met with Harry Brown personally and he sat with me for 20 minutes at our initial consultation to explain everything. He even called after my surgery to see how I was doing. I met with him several more times after that and was kept informed about my case throughout. I highly recommend Harry Brown as an attorney.
Single-Vehicle Accidents in Georgia
Single-vehicle accidents occur when only one vehicle and one driver are involved. A single-car accident usually occurs when a car collides with another object or is pushed off the road.
A single-car collision can be extremely dangerous, if not fatal, even in the absence of other vehicles.
Numerous legal issues arise in single-vehicle collisions. Even when only one vehicle is involved in an accident, it can be difficult to determine who was at fault.
It's possible for single-vehicle accidents to be caused by any of the following: 
-Drivers may struggle to maintain control of their vehicles on bad roads, increasing the likelihood of an accident. Defects include seams, potholes, and construction materials left on the ground. If poor road conditions contributed to your accident, the person or group in charge of the problem could face legal consequences.
-Even if another driver's vehicle did not collide with yours directly, they may be held liable for the accident. If the other driver was careless and caused your car to veer off the road, any damages or injuries you sustain may be the fault of the other driver. 
-Driving a car can be difficult because of mechanical problems. The driver may be killed if the car's brakes, steering columns, tires, wipers, or airbags fail. Serious injuries can occur when people's cars fail to function properly.
These are just a few of the many possible outcomes of a single-car accident where the driver is not at fault.
The Brown Firm's Atlanta Car Accident Attorneys will thoroughly investigate all information and evidence pertaining to your accident.
If you were in a car accident and believe someone else was at fault, you should contact a Car Accident Lawyer as soon as possible.
Our legal team has a wealth of experience representing clients injured in single-vehicle accidents. We work hard to make sure victims are compensated for their pain and suffering, as well as for any medical expenses, lost wages, and vehicle damage.
Call us right away at (800) 529-1441 to arrange a free consultation with one of our experienced attorneys if you were involved in a single-vehicle accident and believe someone else was at fault. 
Note: This post was built using information obtained from third parties, such as news articles and accounts provided by third parties with first-hand knowledge. The information on this accident has not been independently verified. If you discover any inaccuracies in the details, please let us know as soon as possible. We will modify the post so that it contains accurate information. 
Disclaimer: At The Brown Firm, we are continuously working to improve the quality and safety of our state and have been devastated by the consequence of many accidents. We seek to educate people in our community about these accidents in the hopes that it would encourage them to take precautions in the future to reduce the risk of major accidents. These posts should not be interpreted in any way that suggests that a business transaction is being sought. No part of this article should ever be considered professional advice in any field, including medicine or the law. We hope that those affected by these accidents will receive a rapid recovery.
Ready to Talk to a Lawyer Who Has Your Back?
Contact The Brown Firm
Get the Answers and Compensation You Deserve
You'll notice the difference when you contact The Brown Firm! Our local dedicated attorneys want to help you recover and rebuild.
Schedule your free consultation by calling (800) 529-1441 or completing our simple online form.