Hazardous Antibiotics Sweep the Nation
The antibiotic family, Fluoroquinolones are among the most commonly prescribed in the United States, and also the most harmful. These high-risk antibiotics have the potential to cause serious, permanent injuries and even death. Our Georgia Drug Error and Medical Malpractice Attorneys describe the effects of these powerful antibiotics.
Despite these terrible risks, doctors continue to prescribe these dangerous drugs even for mild infections. Reports show half a million Americans are affected by these toxic antibiotics, and 30,000 resulted in death.To make matters worse, most people report never being told that there are dire adverse effects associated with these antibiotics. The public is strongly advised to refuse any prescriptions for these drugs, and not to take Fluoroquinolones unless necessary! 
I met with Harry Brown personally and he sat with me for 20 minutes at our initial consultation to explain everything. He even called after my surgery to see how I was doing. I met with him several more times after that and was kept informed about my case throughout. I highly recommend Harry Brown as an attorney.
How do Fluoroquinolones affect the body? 
Fluoroquinolones have fluoride as a central part of the drug. Fluoride is a known neurotoxin, and drugs with attached fluoride molecule can penetrate into very sensitive tissues, including your brain. Because these drugs have the ability to cross the blood-brain barrier, it makes them such a potent neurotoxin. Not only does the antibiotic affect your blood stream, but it can also damage your immune system. Fluoride disrupts the collagen synthesis, depletes energy reserves, and inhibits antibody formation in the blood.
Based on findings Todd R. Plumb, M.D., (being a fluoroquinolones victim himself), concluded the following four possible mechanisms of harm by fluoroquinolones: 
Inhibition or disruption of the central nervous system GABA receptors
Depletion of Magnesium and disruption of cellular enzyme function
Disruption of mitochondrial function and energy production 
Oxidative injury and cellular death
Serious Risks Caused By Fluoroquinolones 
Just last year the FDA finally issued a warning that Fluoroquinolones antibiotics, taken by mouth or injection, carry a risk for permanent peripheral neuropathy. Peripheral neuropathy is damage to the nerves that send information to and from the brain and spinal cord and the rest of the body. Damage depends on which nerves are affected; characteristics include Pain, burning, tingling, numbness, weakness, and change in sensation to light touch, pain, or temperature, or sense of body position. 
Research have also linked these drugs to damage in the lining of the aorta, the largest blood vessel in the body. Evidence shows these harmful antibiotics can cause two kinds of damage to the aorta. 
Dissection (tears)
Aneurysms (bulging or enlargement) 
These conditions weaken the walls of the aorta and can lead to leaks or ruptures resulting in possible death. 
Adverse reactions to Fluoroquinolones include:
Nervous System Symptoms– pain, tingling, and numbness, dizziness, malaise, weakness, headaches, anxiety, and panic, loss of memory, psychosis 
Musculoskeletal Symptoms– tendon ruptures, tendonitis, weakness, joint swelling
Sensory Symptoms– tinnitus, altered visual, olfactory, and auditory function 
Cardiovascular Symptoms– tachycardia, shortness of breath, chest pain, palpitations
Skin Reactions– rashes, hair loss, sweating, intolerance to heat or cold
Gastrointestinal Symptoms – Nausea, vomiting, diarrhea, abdominal pain  
These terrible symptoms occur in patients that are usually healthy, active, and young. The problem arises because these medications are being prescribed for mild infections, such as sinusitis, urinary or prostate infections. When adverse reactions occur, it can take only a few doses, and the severity ranges from acute, severe, frightening, and often disabling.  
Other Dangerous Antibiotics 
More than 23 million patients received a prescription for one of the following medications in 2011. All drugs listed are in the class of fluoroquinolones and are commonly used to treat urinary tract infections, respiratory illness, and earaches. This drug class makes up about 16.6 percent of the world market for antibiotics.
Ciprofloxacin (Cipro)-most commonly prescribed 
Gemifloxacin (Factive) 
Levofloxacin ( Levaquin)- most commonly prescribed 
Moxifloxacin (Avelox)- most commonly prescribed 
Norfloxacin (Noroxin)
Ofloxacin (Floxin) 
What are Aortic Dissection and Aneurysms?
The aorta is the largest blood vessel in the body and helps carry blood from the heart to all the organs in the body, except the lungs. Harm to this blood vessel can cause some other problems including strokes, heart attacks, organ failure, and even death.  
Aortic ruptures and tears are linked to fluoroquinolone, and are sadly on the rise in the United States; about 15,000 Americans die each year from aneurysms alone. 
In 2008, the FDA required a boxed warning, the most serious type of warning to be added to the medications, alerting patients of the risk of tendon damage and rupture.  
If your doctor hands you a prescription for fluoroquinolone antibiotics, be very confident your condition warrants the risks that come along with the drug. These dangerous medications often lead to serious injury and even death as quickly as 60 days of ingestion lasting to years after taking these medications. Some patients reported no symptoms with sudden quick onset of excruciating pain and even loss of consciousness.
The Brown Firm Can Help
If you have experienced peripheral neuropathy, aortic dissection, aneurysms, or any symptoms described above or think you have suffered from the prescription drugs known as fluoroquinolones The Brown Firm can help you today.
Don't suffer alone and worry what to do next, our law firm has an extensive background in both medical and legal expertise and can help make the drug companies and medical professionals pay for the damages caused.
Our medical malpractice lawyers serve in Savannah, Atlanta, and Athens and areas throughout Georgia.
Ready to Talk to a Lawyer Who Has Your Back?
Our Recent Personal Injury Articles
A stolen vehicle chase with deputies left two teens in critical condition after they lost control of the vehicle.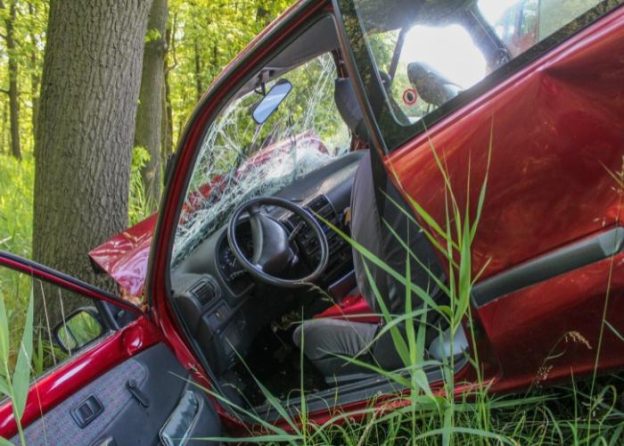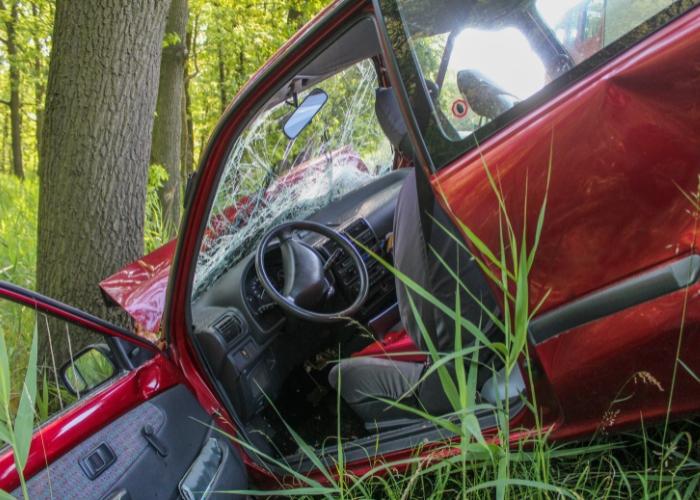 Contact The Brown Firm
Get the Answers and Compensation You Deserve
You'll notice the difference when you contact The Brown Firm! Our local dedicated attorneys want to help you recover and rebuild.
Schedule your free consultation by calling (800) 529-1441 or completing our simple online form.