Acworth, GA – 15-Year-Old Dies in Crash with Reckless Motorcyclist
Acworth, Georgia (March 30, 2023) – According to state troopers, a 15-year-old girl died Monday, March 27, after a fleeing police motorcycle crashed into her car.
The chase began around 9:20 p.m. on GA State Route 3 in Bartow County and ended in neighboring Cobb County. Sheriff's deputies requested trooper assistance while attempting to stop two bikers who were allegedly racing.
According to the report, one of the motorcycles was traveling at "a high rate of speed and in a reckless manner" when it collided with a Honda Accord that had turned onto Acworth Summit Boulevard.
A 15-year-old passenger was injured when the bike collided with the side of the car. According to police, the motorcyclist, a 20-year-old man, died at the scene.
The injured passenger was taken to a hospital where she died.
The beloved adolescent was a sophomore at Allatoona High School, where she sang in the choir. According to the news station, family members said she enjoyed fashion and architecture.
The crash is still being investigated, according to authorities.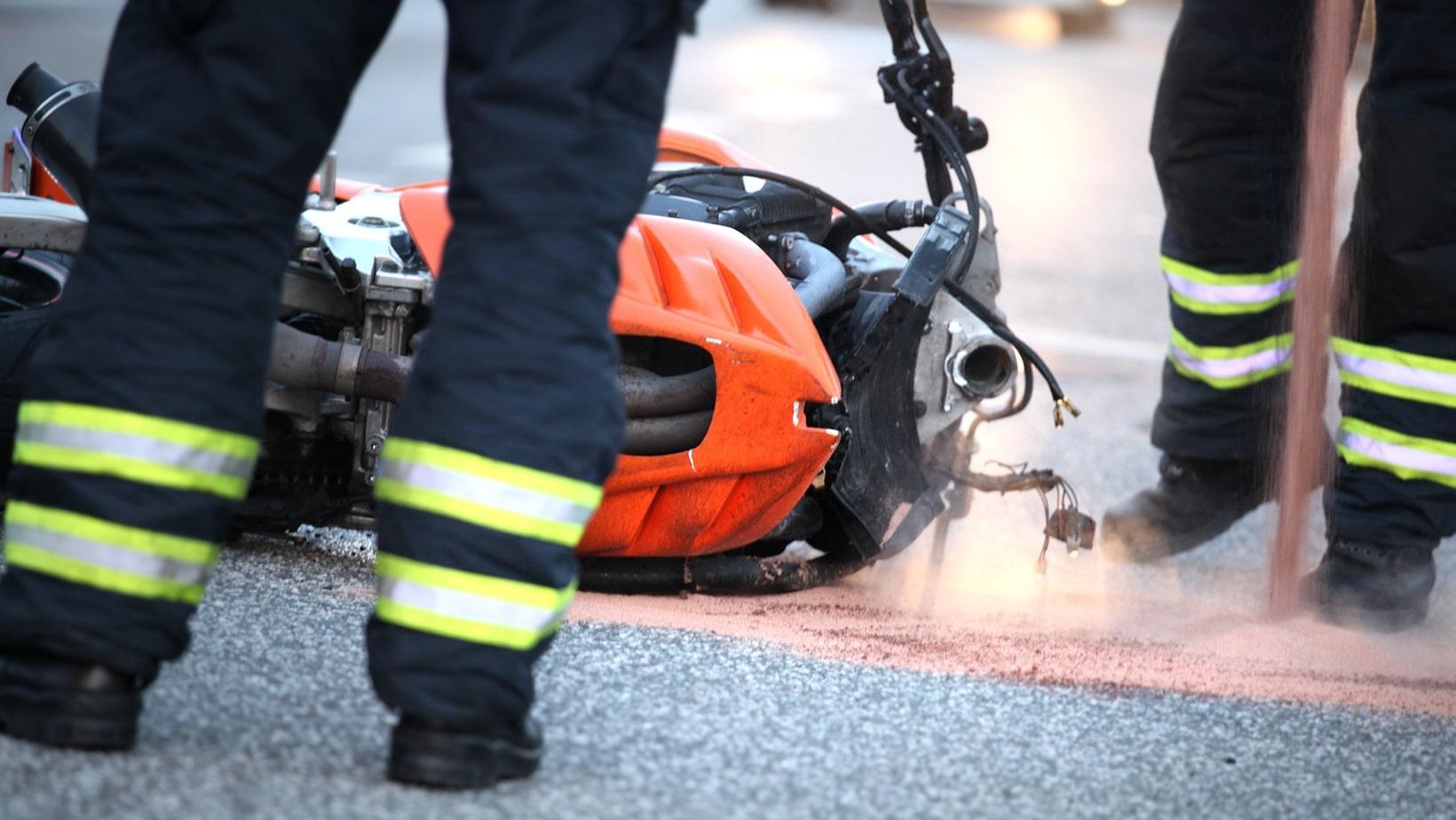 I met with Harry Brown personally and he sat with me for 20 minutes at our initial consultation to explain everything. He even called after my surgery to see how I was doing. I met with him several more times after that and was kept informed about my case throughout. I highly recommend Harry Brown as an attorney.
Motorcycle Accidents in Georgia
Motorcycle accidents are among the deadliest and most dangerous. Many motorcycle accident victims suffer head injuries, neck injuries, broken bones, need surgery, or die as a result of the accident.
Seat belts, airbags, and the four walls that surround them protect the people inside a regular car. In addition, vehicles have "crumple zones" that absorb some of the impact of an accident. As a result, people in car accidents are less likely to be injured than motorcycle riders.
The following are all possible outcomes in the event of a motorcycle collision:
Being thrown from the motorcycle.
A direct hit to the body from the other vehicle.
Hitting the pavement at very high speeds.
This is why a motorcycle accident is every rider's worst nightmare. If you are involved in a motorcycle accident, you should seek legal counsel from a Acworth Motorcycle Accident Attorney as soon as possible.
Your knowledgeable attorney will assist you in obtaining compensation for the following:
Medical Expenses
Lost Wages
Emotional Distress
Any Costs Associated with the Accident
If a person dies in a motorcycle accident and the other driver was at fault, a family member can seek compensation on their behalf by hiring a Wrongful Death Attorney.
Money will never be able to compensate for the loss of a loved one. It is, however, intended to alleviate the financial stress that comes with a sudden death.
If you or another person was injured or killed in the accident, you should contact a motorcycle accident lawyer as soon as possible if you want to be compensated for your losses.
We have an experienced team of motorcycle accident lawyers at The Brown Firm who can assist you in filing a claim against the driver who caused the collision.
Call us at (800) 529-1441 to set up a free consultation with an experienced attorney.
Note: This post was built using information obtained from third parties, such as news articles and accounts provided by third parties with first-hand knowledge. The information on this accident has not been independently verified. If you discover any inaccuracies in the details, please let us know as soon as possible. We will modify the post so that it contains accurate information. 
Disclaimer: At The Brown Firm, we are continuously working to improve the quality and safety of our state and have been devastated by the consequence of many accidents. We seek to educate people in our community about these accidents in the hopes that it would encourage them to take precautions in the future to reduce the risk of major accidents. These posts should not be interpreted in any way that suggests that a business transaction is being sought. No part of this article should ever be considered professional advice in any field, including medicine or the law. We hope that those affected by these accidents will receive a rapid recovery.
Ready to Talk to a Lawyer Who Has Your Back?
Contact The Brown Firm
Get the Answers and Compensation You Deserve
You'll notice the difference when you contact The Brown Firm! Our local dedicated attorneys want to help you recover and rebuild.
Schedule your free consultation by calling (800) 529-1441 or completing our simple online form.