7 Georgia Motorcycle Safety Tips for Summer
Motorcyclists are the most vulnerable motorists on the road. Unfortunately, it is a known fact that common motorcycle accident injuries most often result in serious injury or even death. Spring and summer are just around the corner and with them come warm weather and motorcycles. As each day passes, more and more motorcycles will make their entrance onto the open road.
It may be hard to believe, but over six million motorcycles are on highways and roads during the peak warm weather seasons. Each day closer to summer will produce longer daylight which brings riding into the late evening, but dusk riding also presents drastically reduced visibility. That is in addition to the heavy rains that we all know spring consistently delivers.
So, as riders gear up for another summer on their bikes, we have compiled a list of safety tips to ensure that you and your loved ones are taking all the necessary precautions to avoid preventable accidents before you, and your bike hit the pavement this year.
If this is the first time your bike has been out since last season, make sure to give it a thorough inspection. Check your tire tread and air pressure. Test headlights, taillights, signals, and brake lights. Be certain that all of these lights and signals are functioning properly; this choice could be the difference between life and death for those who enjoy riding at night.
Wearing the correct gear is critical. In the summer it is important to stay cool, visible, and protected all at the same time. It is extremely important to stay protected while riding, but some find this difficult during the hot summer months. Well, there are actually many gear options specifically designed for riding when it is very hot.
These specially designed products include helmets, gloves, footwear and more. Riders must realize the importance of protective gear despite the temptation of wearing less in the summer. Reflective clothing, or adding reflectors to your gear is also a good idea.
For those riders who like to stay out through dusk and into the night are at an increased risk for an accident because drivers lack visibility. If you are not keen on gear with reflectors or reflective paint all over it, it is common for dark colored gear to be equipped with subtle, but effective, reflective seams and trim. There truly is something for everyone to remain safe in this summer. 
Most motorcyclists do not ever review what they have learned in their safety course after they receive their license. It would be advantageous to take a refresher course to boost your knowledge and remind yourself of important safety practices before getting back out on the road this season.
Prepare for Inclement Weather:
Always check the weather before leaving the house, but most riders know the weatherman is not always dependable. Make sure to prepare for rain, wind, extreme heat, or chilly nights. Spring usually brings consistent daily rain showers, and summer temperatures can vary from morning to night erratically as well.
Remember not all motorists are as cautious as they should be when driving, so make sure to stay alert and drive defensively. Keep an adequate distance between yourself and all other vehicles. Avoid riding in blind spots and use your lights during the day and night. Be aware of the road and avoid puddles, uneven surfaces, gravel, debris, and large potholes. Riding in the rain or on paint lines can make the road slick and hard for your bike to gain ample traction.
Riding with a passenger can be fun, but make sure you have the appropriate gear and safety wear for them as well. It is also important to instruct first-time passengers about the bike, how it moves, and where to hold on. Be sure to communicate your preferences and what you do not like to keep you both safe. And remember, do not try to ride with another person until you have had plenty of solo riding experience.
Resist the temptation to test your riding abilities and perform stunts or tricks on public roads. There are designated off-road courses of this type of behavior. Also, do not tailgate other drivers or weave between lanes. This negligent behavior will often result in an accident injuring you and any passengers.
And while in traffic, resist the urge to ride between traffic lanes or on the berm of the road. You are a motorized vehicle and expected to uphold the same laws as everyone else.
Keep these tips in mind this summer for the best chances of a very safe riding experience.
If you or a loved one has been injured or killed in a motorcycle accident because of another motorist's negligent driving behavior, despite taking the necessary precautions, then contact Georgia's best Motorcycle attorneys at The Brown Firm today for a Free Consultation! 
I met with Harry Brown personally and he sat with me for 20 minutes at our initial consultation to explain everything. He even called after my surgery to see how I was doing. I met with him several more times after that and was kept informed about my case throughout. I highly recommend Harry Brown as an attorney.
Ready to Talk to a Lawyer Who Has Your Back?
Our Recent Personal Injury Articles
A stolen vehicle chase with deputies left two teens in critical condition after they lost control of the vehicle.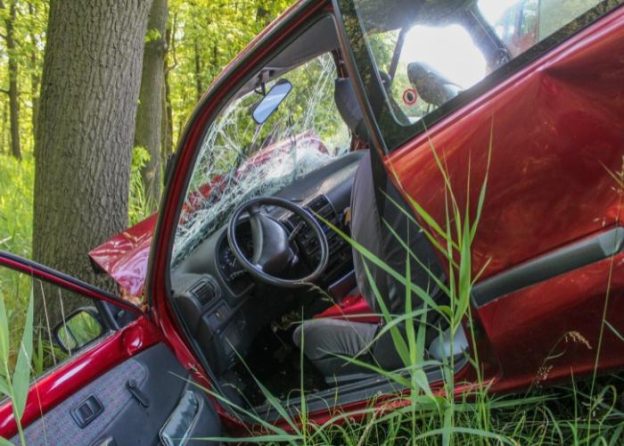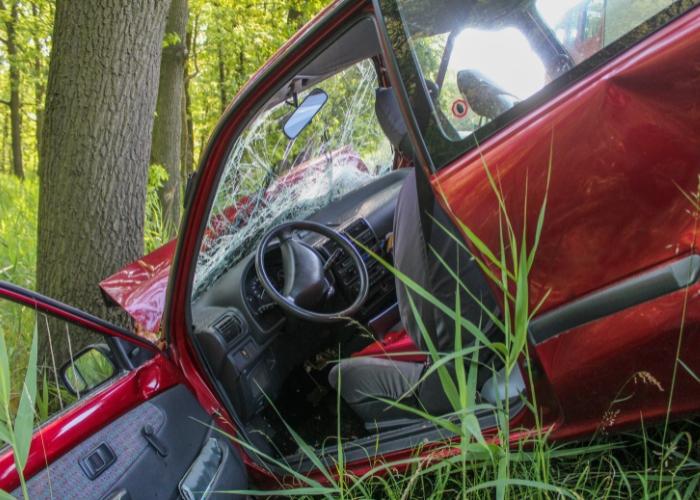 Contact The Brown Firm
Get the Answers and Compensation You Deserve
You'll notice the difference when you contact The Brown Firm! Our local dedicated attorneys want to help you recover and rebuild.
Schedule your free consultation by calling (800) 529-1441 or completing our simple online form.